Global Chamber® Buffalo presents their "Over Coffee Series," which is an Upstate New York gathering of Global Chamber® Buffalo Members, Sponsors and Collaborators along with regional business professionals to discuss pre-arranged topics, explore important global tactics, connect their networks, and participate in a variety of educational mini-presentations.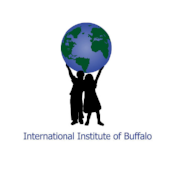 Where: International Institute of Buffalo
The International Institute of Buffalo (IIB) seeks to strengthen Western New York by assisting refugees and immigrants to become independent, informed and contributing members of the community, and by promoting and supporting cultural competence, multiculturalism and global connectedness throughout the region.
Click here for directions and contact information.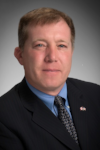 Opening: Prophets for Progress
Chris Scalisi, Executive Director of Global Chamber® Buffalo

Chris has over 20 years' experience in business development and sales and 12 years working in international trade, Chris has developed and implemented international trade and economic develop programs with the Consulate General of Canada, Erie County Industrial Development Agency, and World Trade Center Buffalo Niagara. Chris also assisted Empire State Development's WNY regional office with drafting the regional strategies for increasing exports and foreign direct investments (FDI) in WNY for the Global NY initiative .
Chris will introduce the Global Chamber® Buffalo and value of membership, the power of collaboration, and the benefits of sponsorship.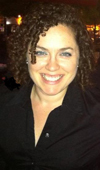 Guest Speaker #1: Language Translation & Cultural Competence
with Emily Brady, Director of Language Services,
International Institute of Buffalo (IIB)

Holding double MBAs (Boston College & Babson College), Emily will speak to the group about the importance and impact of language translation as well as the critical and professional services available to import-export companies.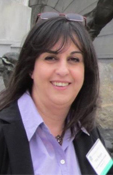 Guest Speaker #2: Cultural Competence
with May Shogan, Director of International Exchanges and Education Department,
International Institute of Buffalo (IIB)

May Shogan holds a Bachelor of Art's degree in Business Administration with a minor in French from the University of Jordan. She joined the International Institute of Buffalo in 1989 as a professionally trained Arabic translator and interpreter. Since 1995, May has held several positions including Interpreter and Translator, Domestic Violence Advocate, Education Coordinator, Medical Advocate, School liaison, and Employment Assistant. May is currently the Director of the International Visitors and Education Department; she conducts cultural competency and diversity training for educators, students, service providers, health care providers, and law enforcement. She also supervises the International Visitors program; which arranges professional itineraries and home stays for International delegations that come to Buffalo through the U.S. Department of State and Congress. She will be discussing the very important aspects of Cultural Competence in today's global work environment(s).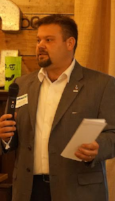 Guest Speaker #3: Mitigating International Risk
with Damon Piatek, President, Welke Custom Brokers

Damon's company provides comprehensive Customs and Logistics services to a large number of well-regarded importers and exporters. Since inception in 1985, they have redefined the term "quality services" by providing clients Personal Concierge Care through a dedicated and highly qualified customer service staff. Customs compliance is the cornerstone of his and his company's Mission, and it is enforced in every transaction to ensure their clients meet stringent customs audits.
He also is on the board of directors at SEA of WNY (The Small Enterprise Alliance of Western New York).

The Global Chamber® Buffalo is very excited and proud to have the attention of the International Institute of Buffalo (IIB) and Welke Custom Brokers as well as the time and presentation of May Shogan, Emily Brady, and Damon Piatek.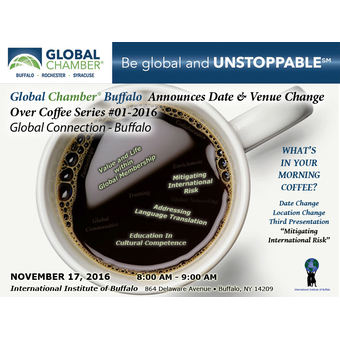 International Institute of Buffalo, 864 Delaware Avenue, Buffalo, NY 14209